By Meg Tobin, Certified "BEAUTIFUL YOU: From Girl To Woman" Facilitator
Sisters, think back to your pre-teen and teen years. Perhaps as you were coming of age you were unconditionally loved and respected by your mom and other women you knew. Maybe you had wise and giving role models there for you, sharing healthy women's wisdom. Maybe you felt prepared for change and sure of how supported you were. How wonderful for you! It is how is should be for all girls!
If this was not your experience, consider what it would have been like if you had been honored and held through your blossoming into a woman. What if you learned to honor yourself and your body the way you learned to talk or walk, or better yet, if honoring yourself was as instinctual as breathing? Imagine that the women in your life held your heart, spoke their divine wisdom and truth, and welcomed you into sisterhood.
As a mom of 2 girls, I long to support them in living lives that are full out authentic and self-loving. I want to hold their hearts, impart wisdom, see them breathing in self-acceptance. There is so much that they are up against, so many messages that demean and dismiss them. I am driven to offer an antidote to those messages for my daughters and for my daughter's daughters. I want this for all girls, everywhere! I know that honest and open dialogue with our girls about their inherent worth and helping them to embrace and revel in their changing bodies can be that powerful antidote to our cultural dismissal of the feminine.
My work as a psychotherapist is rooted in guiding women to connect with their divine sacredness and core truths. Many of my clients have deep wounds surrounding their femaleness and it is often an arduous and painful journey for them to reclaim and honor their feminine spirit. It does not have to be this hard for our girls. It is their birthright. To shine. To sparkle in the sun. To embody the magnificent beauty and power that is their femininity.
I was seeking more concrete ways to empower my girls and their friends and to counter the damage our society can cause them. I knew there must be other women out there working for change and refusing to accept our cultural constructs of femininity. I needed more antidotes!
Enter: Georgette! I was blessed to have participated in Georgette's first "Beautiful You: From Girl to Woman" Training! Her BYGW Training not only encouraged and supported healing my own wounded spaces, but has given me the tools to teach and support moms and girls in celebrating their female body and all of her mysteries.
Through Georgette's open-hearted guidance, I have learned specific ways to show girls their beauty and to facilitate sacred communication between mom and daughter about an often intimidating topic. I have facilitated 2 Playshops (I call "Celebrating Her") based on Georgette's BYGW Training. The response was overwhelmingly positive, as it filled a huge void for our community, offering healing and hope.
I am humbled by the power of this work.
I am honored to be an antidote.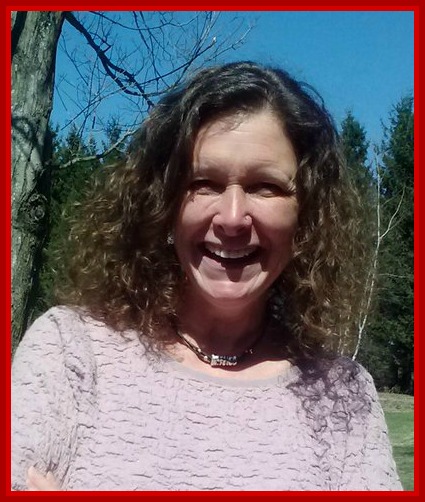 Meg Tobin, MA is a psychotherapist practicing in Central New York State. She is available for individual sessions via Skype or phone. See her website: www.Breathingspacestudio.com
Red Center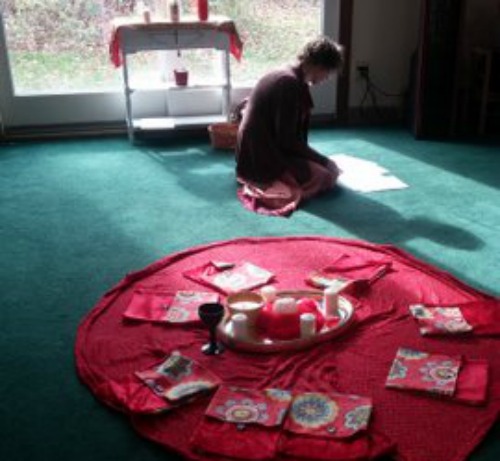 Moon Girl Drawings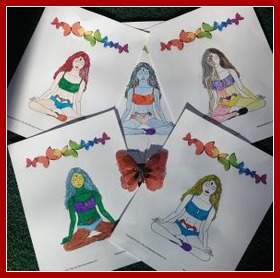 Intuition Dolls