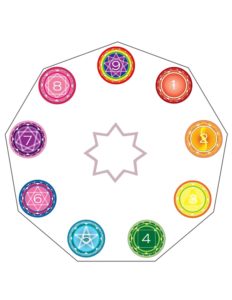 I recently designed and completed a 16-week on-line program for Holistic Practitioners, Coaches, and Business Owners called "SOUL STREAM Life Map and Mastery Certification Training". During the week after the training, participants completed a course evaluation. They were invited to describe an example of how they experience or understand the qualities of each of the" 9 Pathways of the Soul In Every Day Life". I offer the results for the deepening of your exploration and enjoyment.
PATHWAY 1: LEADERSHIP
I easily say "yes" to an inspiring idea and move right into creative action
I noticed women suffering after childbirth, and that there isn't much support for them in the medical system, so I created a program to support women in the postnatal phase
I am a hard working leader who is self-motivated, ambitious, and independent. I might not know everything and that is ok–even though I might not think so. I am great at starting new projects and multitasking. Making decisions doesn't scare me–I love big goals and dreaming big
I am starting a new business and making it known that I am available by becoming visible in the community through networking, a website, and advertising
I answer the call to strike out on my own to do something that is in alignment with my Life Purpose
A colleague offers me a job opportunity that sounds full of wonderful aspects but I know it is not the best fit for my needs personally right now and I'm able to say no with clarity and without guilt or remorse
I decide to start a new venture and put together a big idea to pitch to my team
I stand up for myself when dealing with a person of authority
I confidently assume leadership of my organization in a kind and loving manner
PATHWAY 2: PARTNERSHIP
I hold space for another's process and am able to observe my own triggers without engaging them
I can easily support another through a really hard time….while staying true to myself in the process
I can sit with my patients when they are releasing stored emotion, I can shed a tear while staying grounded in my own root. I cry because another woman is healed, and more capable of performing her sacred work, and that is a beautiful miracle to behold
I am a total people person! I am very caring and spiritual–sensitive and a team player. I can handle a lot of pressure and am honest and sincere. I love seeing the best in people–and sometimes put them before myself. Speaking up for myself can be a challenge as well as not taking things too personally
I feel peaceful and calm inside and others feel comfortable and safe around me because I genuinely encourage and validate them
I can successfully negotiate agreements around the use of my farmland while staying true to my own needs
I set up meals and activities for my daughter as long as it feels in my own flow as well…if it feels like I am overextending, we will eat out or I will say no to doing this particular activity at this time. I balance her needs with mine
I help settle a big conflict in my family before it gets out of hand and allow everyone to feel like they got something out of the conversation
I am able to support clients and loved ones through difficulty, hardship and even criticism without being triggered and honor myself in the process
PATHWAY 3: CREATIVE EXPRESSION
I am joyously creating new systems for my practice, I receive nourishment from the Divine and transform it into energy to create
I have fun with healing modalities and evolve them into art forms
I am creative, playful and joyous! Communication is one of my specialties and people are drawn to my magnetic personality
I am filled with delight when my expression is received and reflected positively. This exchange fuels my perpetual creativity, resourcefulness and communication. And it's fun!
With abundant joy I freely share what comes to me when I am providing Life Coaching and witness the beautiful discovery that unfolds
I effortlessly weave novel ideas plus my own insights and personal reflections into my treatments with my patients, using many different styles of acupuncture, inspiring patients and giving them permission to come back with their own creative expressions to share
I really love to spend time creating inspiring stories from the thoughts in my head and the information I've learned from others while also sharing them with others
I have many channels of creative expression and don't hold back
I have the ability to share my creative expression (in whatever form it may take) and in the process inspire others. For example: Giving a magnificent SOUL STREAM: Life Map reading to a client and witnessing the healing and inspiration happen
PATHWAY 4: BUILDER
I am strong and honest, hardworking and down to earth. I tend to be a little bossy and sometimes rigid. Sometimes I take on too much–people trust me to get a lot done. I need to learn to say no for work-life balance
I have a meal plan that I create on Sundays, so that we all can refer to it, and others can help me a provide a regularly timed and nourishing meal for my children, because they know what to do, and that the food is already in the fridge.
I love to balance my checkbook and keep on budget
It gives me a sense of order and satisfaction to have my calendar, office and my personal surroundings well organized and structured
I embrace and value the power in establishing systems and structure around a home-based business and my everyday life
I have systems in place that allow me to get all my work done at the office without taking it home. I have systems at home so that I can find everything I need without wasting time searching for lost things. I am able to organize the logistics for four people to get where they need to go to lead full, rich lives with different schedules and in different parts of town
Process-mapping is one of my favorite activities in every area of my life. Having a solid plan is such a big deal to make anything work
This is a pathway that is a challenge for me and I will continue to explore and work through this in creating more structure and organization. Still very much in development
I have built the foundation for which my life's happiness can mature and prosper. I trust myself to create the structures needed for success
PATHWAY 5: PROGRESS
I'm thinking about purchasing plane tickets and walking the streets of a new city this weekend
I confidently trust the universe, my intuition and my abilities through the constant change that is life. I love creating change and guiding people through change like an expert navigator
Quitting my outdated job, trusting that life will lead me to the next adventure. Taking a leap of faith
I love making healthy changes
The desire for freedom is empowering me to book a flight to Minneapolis to go to a show that Prince's former band members are presenting to honor him, tomorrow.
I am a free spirit who loves adventures and having fun! I do well in any new situation and am unafraid of the unknown. I love meeting new people and have a way with words. I tend to lack focus and am a little self-indulgent.
I feel eager, interested and open to new experiences and learning, be it through travel, spiritual practice with a spiritual community, getting to know new people who express ways of life different from my own, reading inspiring literature
I embrace the lessons and opportunities that present themselves with inevitable change, rather than resist
I enjoy traveling to new places and seeing new things, I embrace new life experiences. I enjoy having unstructured time so I can be in a free flow of consciousness and discover what emerges even from the everyday. I love riding my bike fast through town and feeling the freedom of movement and air
PATHWAY 6: RELATIONSHIP
I am the one everyone comes to for a hug
I lovingly tend to the physical and emotional needs of my children, my partner, my pets, and my patients, each of whom I cherish in my heart. I take care of my own physical and emotional needs with the same compassionate care as those of others
I am present with my friend, a new mom, and support her with good food, a back rub, and a caring conversation
When my biological parents aren't capable of mothering, or fathering me, I meditate to connect with goddess Gaia and my grandfathers' spirits. My parents are humans and not always capable of meeting my needs. But I know how to find the space to be nurtured
I love supporting my health and the Health of my family with reliable routines
I am tuned into how others feel, sometimes the self-care of balancing work and my emotions is tough.
I'm willing to set boundaries for my teen daughter even if this creates a struggle between us in the moment because I know that it is in service to her health and wellbeing.
I love life and people. I love and laugh easily. I can be goofy and fully present for intimacy with others
I bring beauty, harmony and love into my home and marriage with ease and pleasure
PATHWAY 7: MEANING
I love meditating and sharing wisdom gained from meditation practice
I honor my need to be alone from time to time, despite the awesome responsibility I have to parent two little people by myself. I need time to research, sort and imagine
I am very intellectual and analytical, independent and comfortable being alone
During time periods between intimate relationships I cultivate my rich inner life and am comfortable being alone with myself, I even enjoy my own company
I weave the wisdom and knowledge I have within me into action and service to inspire others
I am able to observe the world with a bird's eye view, and I am curious about the details and mechanisms that make the big picture happen. I make choices about what I want to manifest in the physical world based on my spiritual and mental research. I make connections that span the spectrum of possibility and am able to connect between worlds
One of my favorite activities is diving into a book about things I have zero knowledge on and learning it all from the expert on the subject
I know and trust who I am as a spirit having an embodied experience. I use my scientific mind to aid and support my processes but allow my spirit to lead
I know and trust who I am at a soul level and will share my wisdom with others
PATHWAY 8: MANIFESTATION
I worked smarter not harder
I can manifest a business that mirrors the one I see in my heart
I know that I am powerful and able to manifest abundance in the world for self and others. I know that when I give of my time, energy, and financial resources to those in need, that giving will come back to me tenfold
My exchanges with others in business are well balanced, because I see the value in myself and others. I enjoy creating opportunities for others at work, because I see the potential in them, and I am not held back by a sense of scarcity
I'm such a huge supporter of my church because I know that whatever I get is something I should also give
I have all I need and desire and will give generously to those in need to help benefit their life
I have made a commitment to enhance the consciousness of my business and my teachings by giving forward to those in need and specifically to rescue children from human trafficking
I contribute from my financial abundance by giving generously to worthy causes
I feel confident taking on a new project because I understand and enjoy orchestrating the different tasks, people and aspects involved in a successful and prosperous outcome
I am an ambitious visionary. I love leading and am not afraid of hard work. Sometimes the drive to mastery can go too far and I can be a workaholic
PATHWAY 9: CONTRIBUTION
I am wise beyond my years. I have an inner strength that carries me through tough times that most cannot bear
All the work I do in the world is in support of the healing of humankind so that future generations can thrive
I am motivated and deeply fulfilled by giving my time, love and energy to others when I sense that this is truly contributing to their wholeness. When I do this I feel a sense of love flowing through and between me, and the other, which puts everything else in perspective
I have unconditional positive regard for life and all of humanity. I walk the path of heart and compassion in all that I do
I see opportunities to contribute and give to others in any way I can. I give of my time, resources and expertise in the betterment of the world
No need to thank me. I'm just doing my job helping you. It's what I was put here to do
I sense the oneness in all things and offer myself as a vehicle for compassionate understanding between all the entities of the earth. Where I see pain and suffering, I offer myself as a vehicle for change
I find deep gratitude and fulfillment in partnering with the planet and natural world in order to show the ways to personal and global abundance and alignment
This impulse to contribute inspired me to start an organization dedicated to the empowerment of women and girls. With my lottery winnings I started a foundation to benefit many people