Master Numbers in general:
In general, "Master Numbers", such as 11, represent "Big Mission" potential for expression and manifestation.
Having "Master Number" Energy can feel like being plugged in and running a voltage of energy that is more intense than other people may be experiencing. Grounding is very important! To be grounded means that your focus of awareness is in the present, and it includes awareness of your body and a sense of connection with the earth.
Having a Master Number is like functioning as a toggle switch.
When you are grounded, if you have Master Numbers in your Life Purpose, Mastery Potential becomes accessible. When resting or ungrounded, the switch will flip and you will shift to the Number 4, as a restorative function.
Teacher through inspiration
Master Teacher and Messenger qualities and behaviors and are meant to call forth greater awareness of (11) the Teacher Through Inspiration in you The Master Number 11 symbolizes our human potential to become teachers through inspiration and spiritual messengers.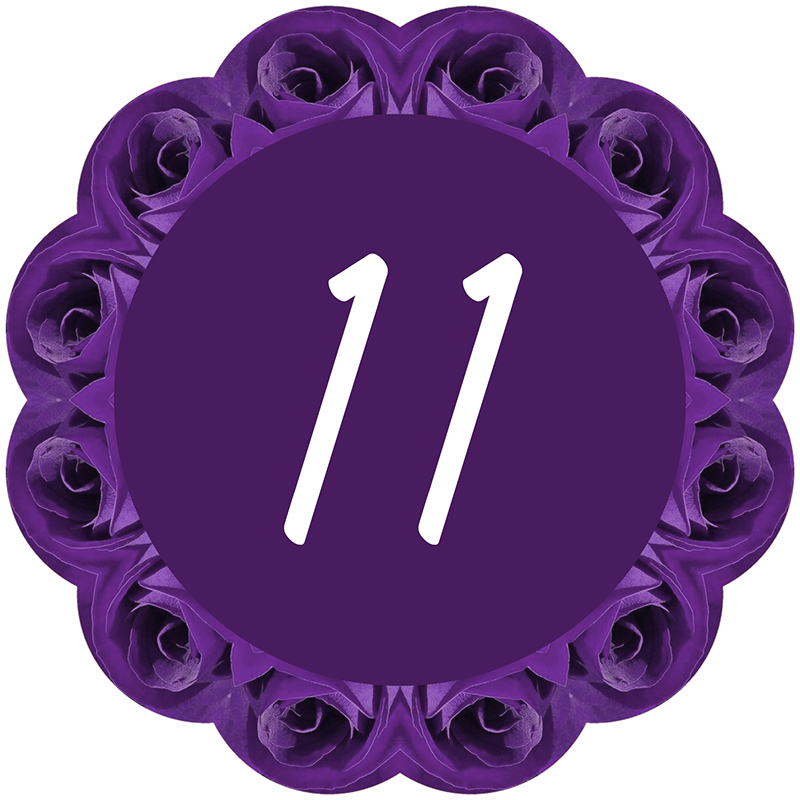 Master number 11
If your Life Purpose Number Archetype is the number 11 you are a Conduit for Inspiration
Master Number 2-11
The Peace Maker (2) & Master Teacher and Messenger (11):
All the values and capacities found in the "2" are included in Master Number 11. Eleven is considered to be the archetype of the Master Teacher or Messenger, here to uplift and inspire others as a conduit for information and energy.
EXEMPLARS OF THIS ARCHETYPE:
MASTER TEACHER AND MESSENGER
I am the Founder of your spiritual tradition, renowned for dedicating my life to, and perhaps even dying for, my beliefs and commitment to spreading the Truth of the relationship between humanity and the Divine.
You know me most commonly as just Mozart, though my mother named me Wolfgang Amadeus. Even though I died midway through my 3rd decade, I composed over 600 pieces. My music, universally considered the archetype of the classical style, inspired many other composers, including Ludwig Von Beethoven.
I am your favorite high school teacher, do you remember me? I treated every student as if they were the best and brightest, and encouraged you to know your own worth. When you were struggling, I was there for you, reminding you that you matter, and that your role in the world made a difference.
My name is Michael Jordan and according to my bio on the National Basketball Association website, I am the greatest basketball player of all time. I don't know about that, but I do know that I have touched the lives of many aspiring athletes, and part of my life's journey was to be a positive role model for good sportsmanship.
Teacher, author, poet, playwright, novelist, filmmaker, composer, journalist: You may know me best as Julia Cameron, the author of The Artist's Way. My self help book supported millions of people in exploring and claiming their artistic and creative abilities.
Scores of articles and books have been written about the scope of my cultural influence on popular music, and it is difficult to list all of the ways I am one of the best examples of the 11 archetype of modern times. I am a Master Teacher and Messenger who has led by example to break down societal boundaries regarding female sexuality, ageism, and the marginalization of minorities. You may find me wildly inspiring, or wildly controversial, but you know me: Madonna.
You probably know me best as former First Lady of the United Stated, the wife of President Barack Obama. I am currently touring the U.S. to sold out stadiums, speaking about my new autobiography. In Becoming, I share with you intimate details of my formative years, the highs and lows of my life with Barack, and how I learned to live authentically as Michelle Robinson Obama. In the telling of my life story, I offer a challenge to you: Who are you, and who do you want to become?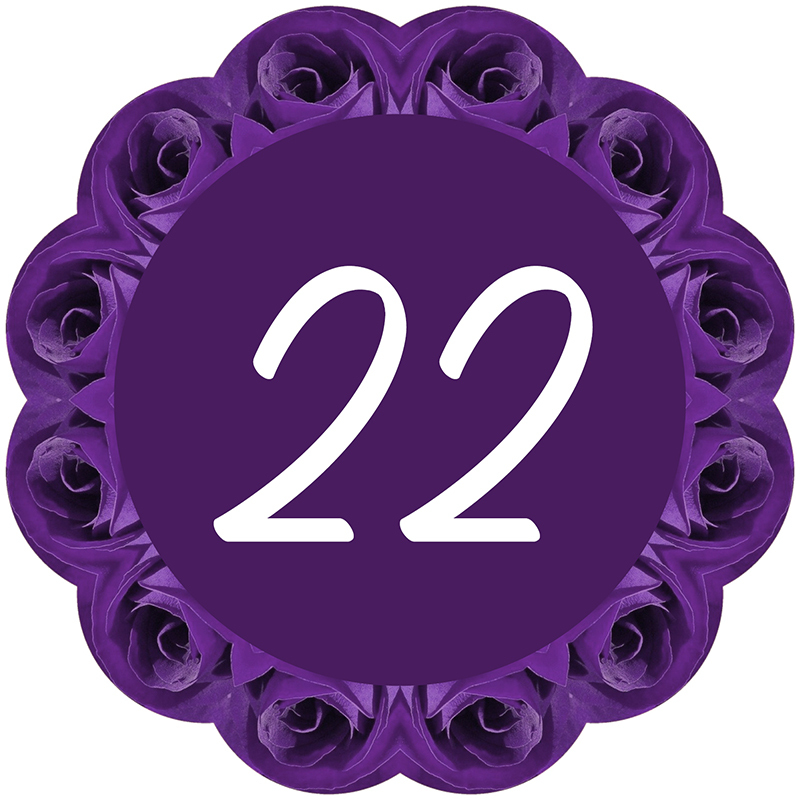 The Master Builder
Below you will find example of people who demonstrate Master Builder qualities and behaviors and are meant to call forth greater awareness of (22) the Teacher Through Inspiration
The Master Builder
A recent movie called The Greatest Showman chronicles my drive and ambition to make something of myself and to build the Greatest Show on Earth. Multiple times I created and re-created, built, and rebuilt myself and what would become an American institution that entertained thousands of people for more than 100 years. I am Phineas Taylor Barnum.
Typecast in my early career as popular leading man in romantic comedies, I decided it was important to restructure the professional life of Matthew McConaughey. Now I am known as an award winning dramatic actor, one of Time Magazines most influential people, and perhaps not so well known for founding the just keep livin' foundation, "dedicated to helping teenage kids lead active lives and make healthy choices to become great men and women".
I am a multi-faceted, multi talented, renaissance woman of modern times. I move effortlessly between my many interests, projects, and life choices. It is only because I am so well grounded and have created a flexible, yet sound structure within which to move that I can balance the parts of myself and my life that to some may look disparate. Remodel my home? Check. Graduate from chiropractic school? Check. Build a successful medical practice? Check. Sell my home and find another to remodel? Check. Study and subsequently teach Yoga? Check. Do it all with grace, humor, compassion, and joy? Check!
Knighted as Sir Paul McCartney for services to music by Queen Elizabeth in 1992, I am considered to be one of the most successful musicians and composers of all time. Starting with the Beatles, I have maintained a stable and consistent presence throughout my wildly successful career. Mine are the shoulders of an inspirational giant that the many who came after me, stand upon.
Principle Founder of Microsoft, the worlds largest PC software company, during my tenure there, I held the positions of CEO, Chief Software Architect, and Chairman. After 30 plus years of active involvement at Microsoft, I transitioned into working primarily with my charitable organization The Bill and Melinda Gates Foundation. I am committed to dedicating the bulk of my immense wealth to philanthropy, and purportedly on track to donate over 95% of my estate upon my death to charity.
One of the most influential people, let alone women, of my time, I have built a massive, rock solid, global empire dedicated to encouraging others to explore spirituality and self improvement (and don't forget great literature). From the Oprah Winfrey talk show, to my magazine "O", to my philanthropic interests, I have touched the live of millions of people.
Currently on my Farewell Yellow Brick Road (and final) tour, I have been amazing and entertaining fans with my music and live performances for more than 5 decades. I have built a musical dynasty and received multiple awards for my music. Beyond my musical career, I am very proud of founding the Elton John AIDs Foundation and using my social capital to fight not only AIDS, but also the prejudice associated with it. It was for my charitable efforts that I was knighted by Queen Elizabeth in 1998. While all that is important now it is time to enjoy my family.
My name is David E., I am an architect by trade and passion, and my best claim to fame (as well as what I am most proud of) is being awarded the privilege of designing my country's pavilion for the World Fair. Thought by many in the design world to be on par with Olympian status, it can simultaneously be the most exhilarating, anxiety ridden, and exhausting project an architect can create. The goal is not only to build a lovely structure, but to also express the essence of the country it represents and leave a lasting impression with those who visit the Worlds Fair.
Born Tenzin Gyatso, I cherish my role as the 14th Dalai Lama and as the Architect and Master Builder of my vision of a better world. I am deeply committed to my role as spiritual leader and providing a sense of stability and continuity not only for the people of Tibet, but for all people. Widely popular as a moral leader throughout the world, I am able to bridge cultures and political systems in a way that few others of modern times have achieved.
Who comes to mind instantly when you think about "Master Builder"?
What might happen when the "Master Builder" aspect of your potential is more fully realized?
How do you image that would feel and benefit others?
Master number 22
If your Life Purpose Number Archetype is the number 22 you are a Master Builder
Master Number 4-22
The Builder (4) & Master Builder (22):
All the values and capacities found in the "4" are included in the Master Number 22. Twenty-two is considered the archetype of the Master Builder, with the capacity to expand out to the big picture and translate visions and dreams into practical reality on large scale.