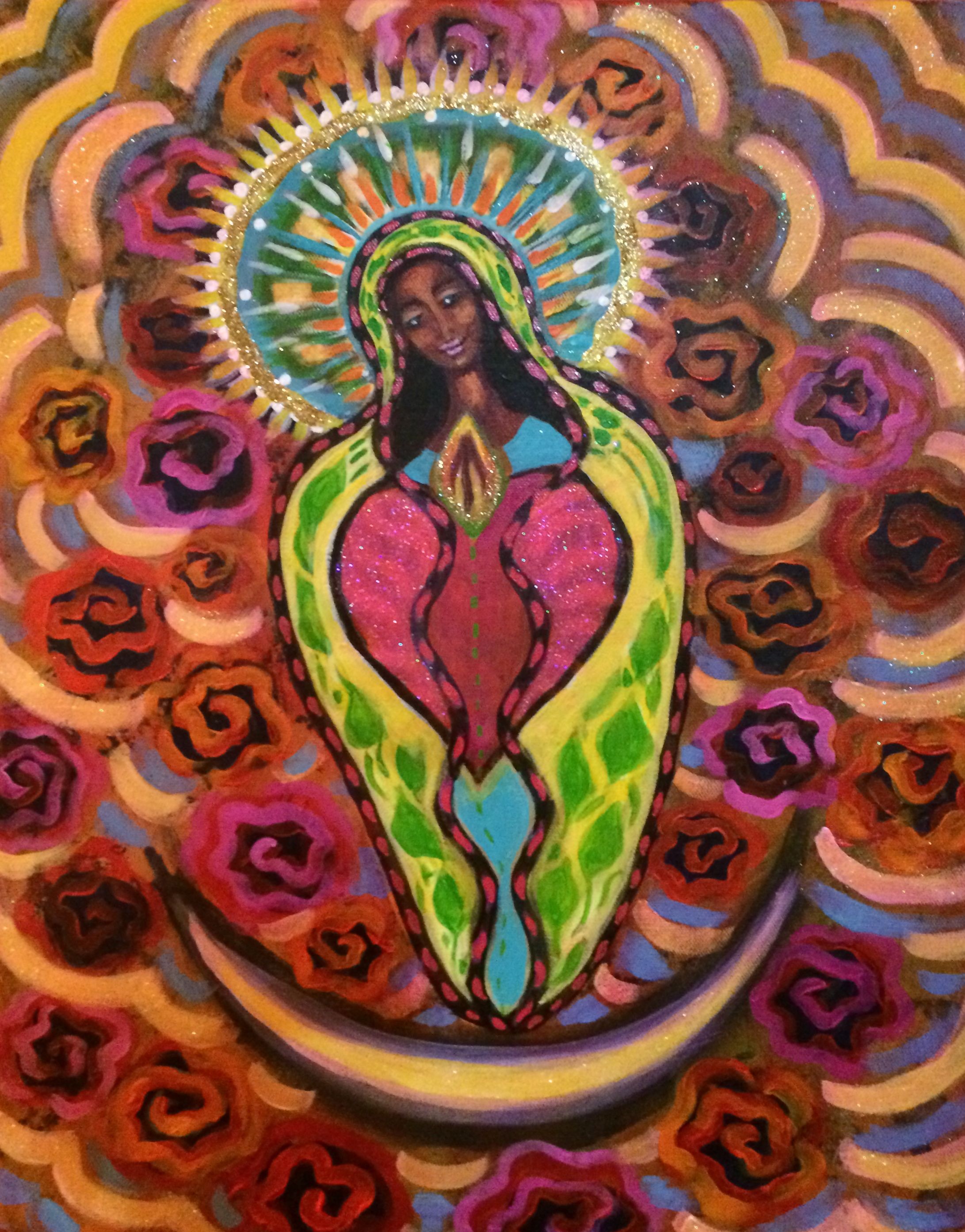 Tis the season! Perhaps you grew up celebrating winter holidays in a church community, like I did. For me this included singing Christmas carols and hymns in the choir, which I adored! On the other hand, I didn't' have one real friend in our entire church. I often felt alone even while participating in church gatherings.
Our minister taught that 'GOD IS LOVE' and this made so much sense to me! However, when I was about 12, a disturbing contradiction in the teaching and the experience started to register. I became intensely aware of my feelings of disconnection from my church community and in the services I attended weekly. At the same time an immense desire to experience a Higher Consciousness woke up in me.
My discontent and desire to experience the LOVE GOD instigated an intentional search for Divine Love. Gratefully, my parents encouraged and facilitated this exploration. I visited the churches of all my friends, a Buddisht temple, a zen monastery and an Indian Guru! By the time I was 16, I had yet to experience a Loving Sacred Presence in any of these communities. I decided I would have to find this Love God on my own. Reflecting back, I realize that it was the Feminine Face of God that I was missing. Although 'Mary' was part of the Christmas story at my church, she was never emphasized.
I can't tell you exactly when the Big SHE first emerged in my heart. Can you? What I do know is that after I left my childhood church and throughout my 20's, I was drawn to images and stories of the Sacred Feminine. Thus began my search for the Feminine in SPIRIT and in the World. One of the first images of a Divine Mother I encountered was also the most replicated of all time and throughout the world, the Lady Nuestra Señora de Guadalupe. For me, she represents one of the countless ways Feminine Power has made herself known to us. Over the years I've collected many artistic representations of her for my home, including an incredible mosaic. I pass throughout a beaded curtain with her image on it to enter my office each day.
However, I have never created an image of HER of my own. As my personal festival of light ceremony this year, I decided to do a painting of Her. I want to share my experience of painting Our Lady of the Winter Solstice Dawn with you and the messages I received.
I began my painting of Lady Nuestra Señora de Guadalupe on her traditional feast day, December 12th. This is the day she is most celebrated, especially in Mexico! That morning I woke up before dawn and witnessed a colorful sunrise through the forest and these are the colors that first went onto my canvas. 
Throughout my first day of her painting I thought about the sunrise and specially of the upcoming Winter Solstice sunrise, December 21st. For those in the Northern Hemisphere, this is THE day more sunlight will begin to return to us after the longest night of the year. I thought about the many times I have found myself in the dark, not knowing what to do, how to be, waiting for clarity or overcome with a challenge. I thought about how living my life from soul guidance is sometimes challenged on the way to manifestation. I think about the many times, I have fallen short or turned back, interpreting my lack of clarity or challenge and a sure sign to give up.
The process of creating my painting was like that too. There were moments of flow where I had a sense of where I was going. Then I'd hit a stuck place where I knew I needed to take a risk and try something, but I was afraid I'd ruin the painting. During moments like these I would sweat and pace, walk away, and finally come back to it. It felt like standing on the edge of the diving board knowing I have 2 options, give up or dive in. It was during such a moment that I heard HER first message. I could sense the Great Mother smiling as I struggled and stressed about painting her face. And then the voice of wisdom said, "If you don't like it, you can always paint over it". Each time I took an action, creative energies began to flow again.
MESSAGE 1: IF YOU DON'T LIKE IT, TRY SOMETHING DIFFERENT
As I continued to paint, I thought of a recent email from a beautiful friend named Dawn, who went on a long journey to adopt a child and become a Mom. She shared this photo in that email and their JOY is a revelation of possibility! I felt deeply touched as a witness of Dawn's perseverance through all the waiting, effort, obstacles, set backs and delays over many years. I honor her ability to focus on a dream of a family, now come true. She didn't give up and her son is a sunrise everyday. The name of my painting also dawned upon me. Our Lady of the Solstice Dawn wants us all to TRUST YOUR KNOWING AND KEEP MOVING.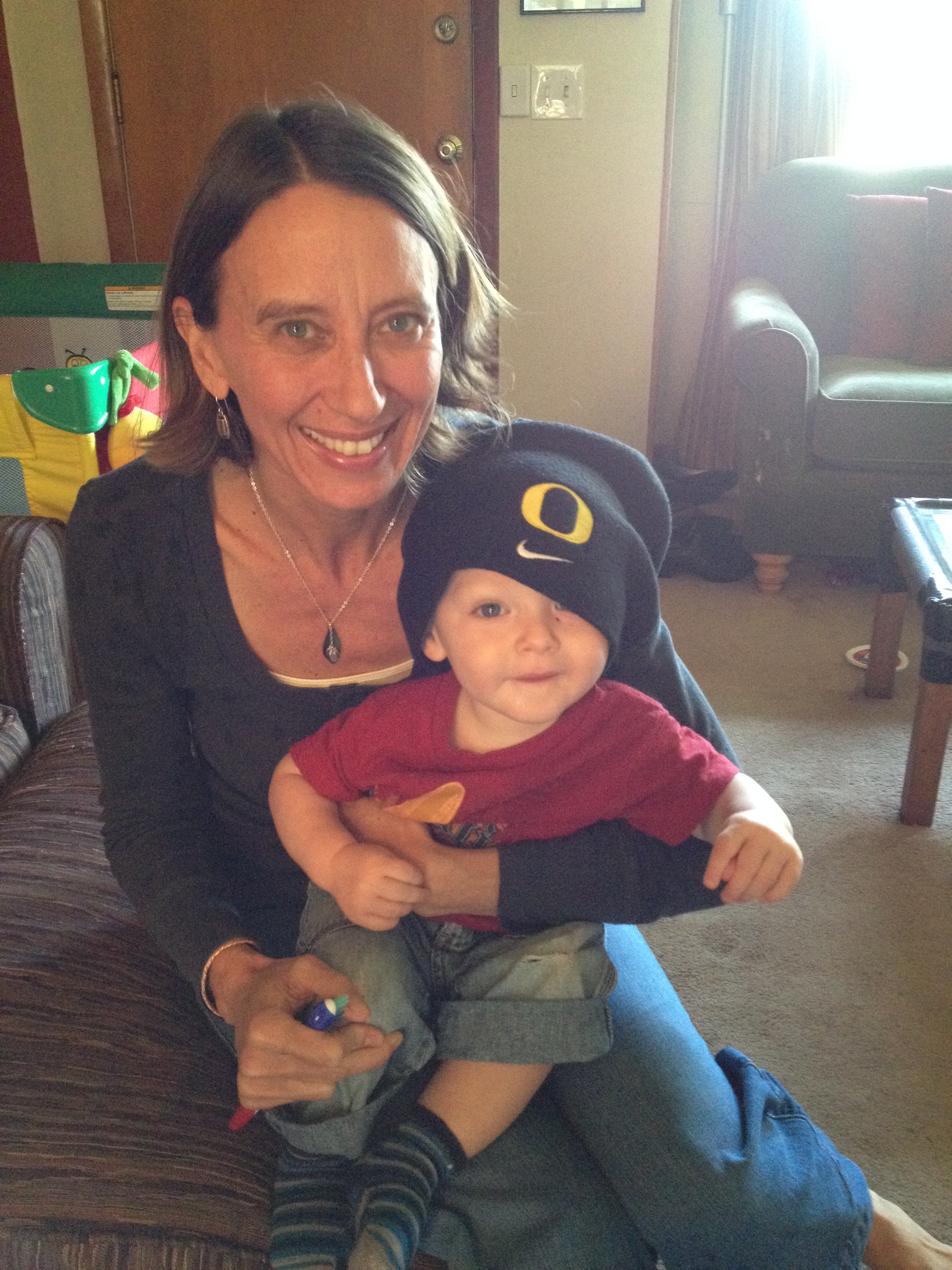 MESSAGE 2 TRUST YOUR KNOWING AND KEEP MOVING
After working on my painting of HER most of the day, I went out holiday shopping with my sweetheart even though my body was starting a bit of a fever. In the middle of shopping, I began to feel worse. What I wanted was for him to be oh-so extra empathetic, tender and compassionate as we made our way from store to store. Instead, he was exasperated, frustrated, and tired from his day at work and barely tuned into me at all. As I noticed this, I felt irritated and at one point, downright mad, can't he see I'm suffering here?! Later when I returned home and to the painting. Here is what SHE whispered to me:
Stop looking for compassion from others who are not capable of giving it – for whatever reason. Take responsibility for seeing what is real and making more empowered choices. Give yourself the compassion you desire. Don't waste energy feeling angry and sad when that person you want it from isn't able to give it. LOOK FOR COMPASSION WITHIN Turn to your own heart and through your heart to the Great Cosmic Mother of us all. Ask for help to make choices for that truly honor the truth of what you feel and need.
MESSAGE 3: LOOK FOR COMPASSION WITHIN
In the story of the appearance of Guadalupe she appears to a man named Juan Diego. At one point she guides him to find roses miraculously blooming in winter. I love the symbolism of roses blooming in winter and stories of miraculous possibility. Many roses found their way into my painting to represent the miracle of existence blooming in me and you with our every breath. The morning after that shopping trip with my sweetheart, he brought me roses!!!
Remember to trust in your knowing and keep moving forward, look for compassion within and you will be surprised by what life brings you.