Three Card Reading
There are two suggested ways you can use a "Three Card Reading". The first is a general reading on any topic and the second for navigating a challenge. You will find instructions for each below: GENERAL READING FOR ANY TOPIC
Tune into the topic you desire guidance about, click to shuffle and select your cards.
Card 1: Represents the past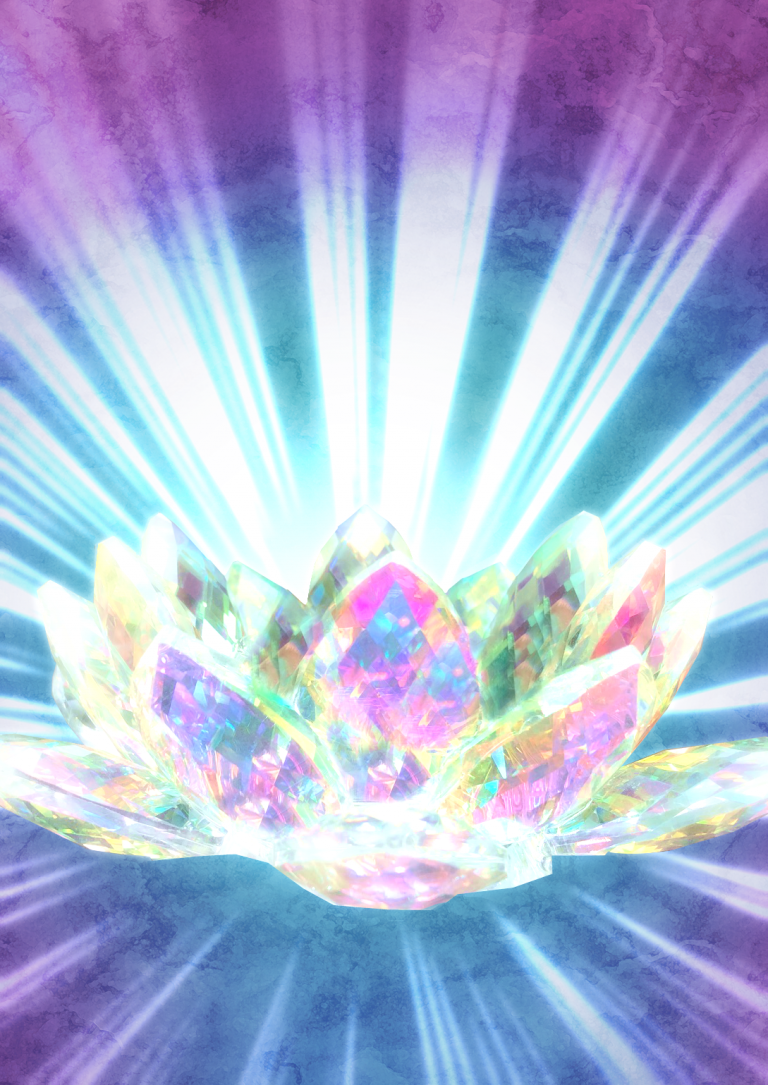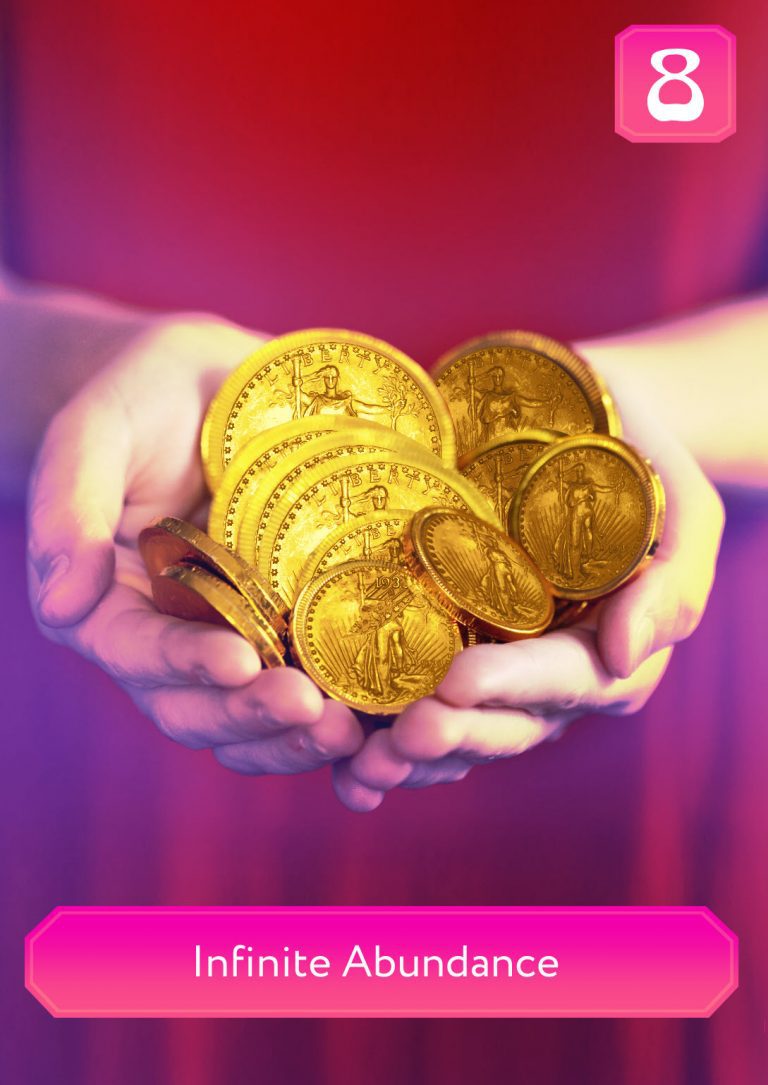 Capable hands overflow with golden treasure, a cosmic and earthly representation of abundance, value, and prosperity consciousness. Gold, created inside stars by nuclear fusion, is both powerful and precious! Simultaneously, the hands of abundance enclose the treasure both lightly and securely, yet are open to freely offer and give.


Tune in. You are a treasure with bones of stardust, possessing a birthright of creating "gold" from the alchemical forces at work within you. In your capable hands there exists the grand capacity to access the infinite abundance both within and around you. Share your innate power with the world and cultivate a healthy expectation of the world reflecting your value back to you.


There is infinitely enough, I am more than enough, there is always enough to share. I honor myself and humanity by recognizing it is only in the giving and receiving that the natural flow of abundance can be nurtured and maintained. I give freely with hands that continue to overflow. Infinite Abundance is now activated.
Card 2: Represents the present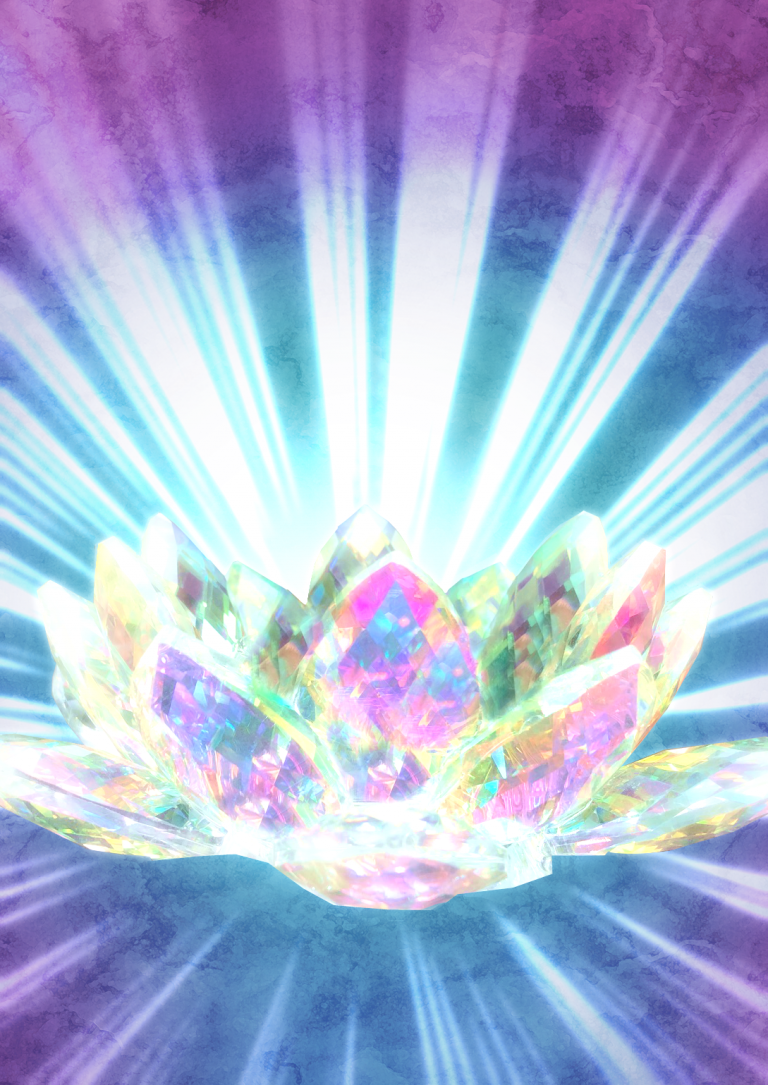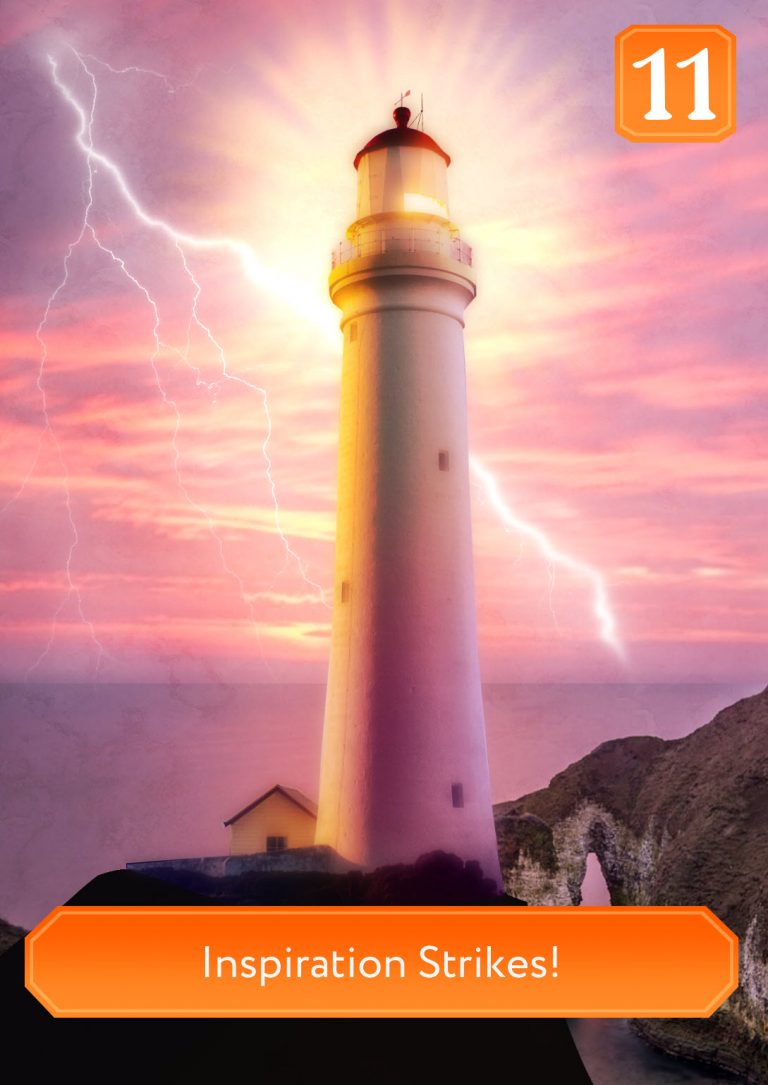 Master Number Archetype "11" is symbolized by both a lighthouse and lightning bolts, Illuminating the sea at twilight. These images represent supercharged human mastery potential and capacity to transmit a higher frequency of energy and information to excite, inspire, and illuminate.


Tune in. Re-establish a peaceful grounded presence. If you have been hiding or resting, now is the time to step out from behind the curtain to let yourself be seen and to shine. A highly energized light is pouring through you to uplift others. Be a lighthouse that illuminates all around you!


I am an opening for divine intelligence and blessing to shine through. I honor myself and humanity as a conduit for inspiration to flow through into everyday life in big and small ways, known and unknown. Inspiration Strikes is now activated.
Card 3: Represents the future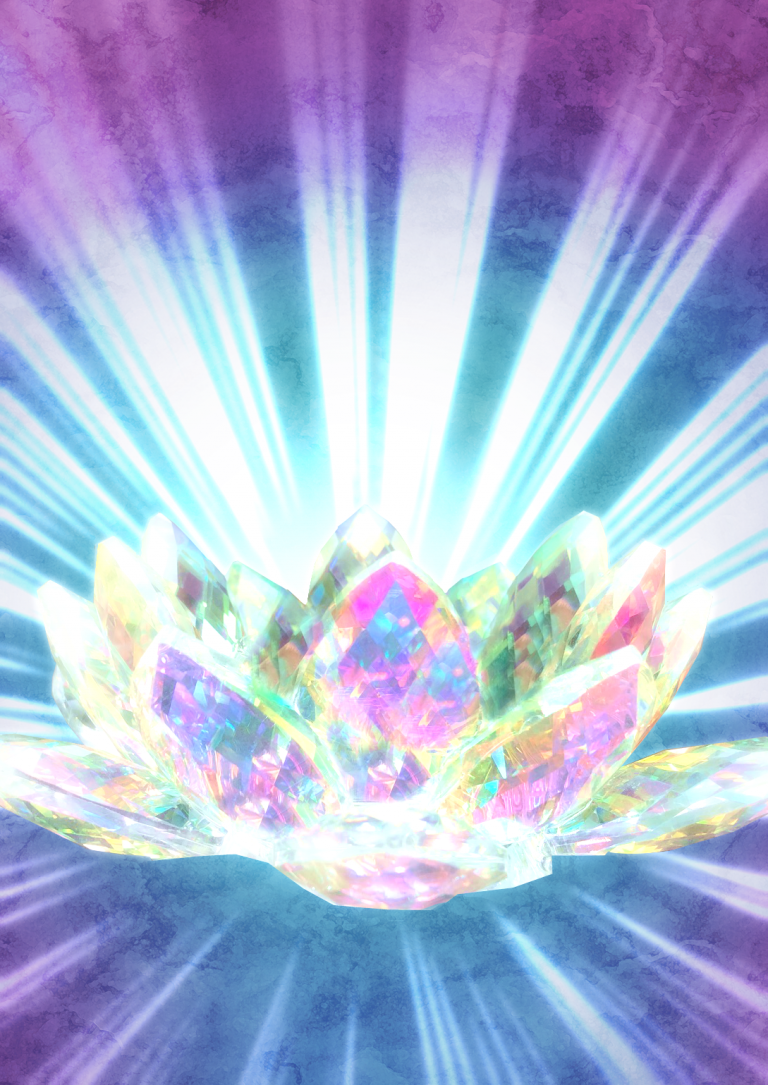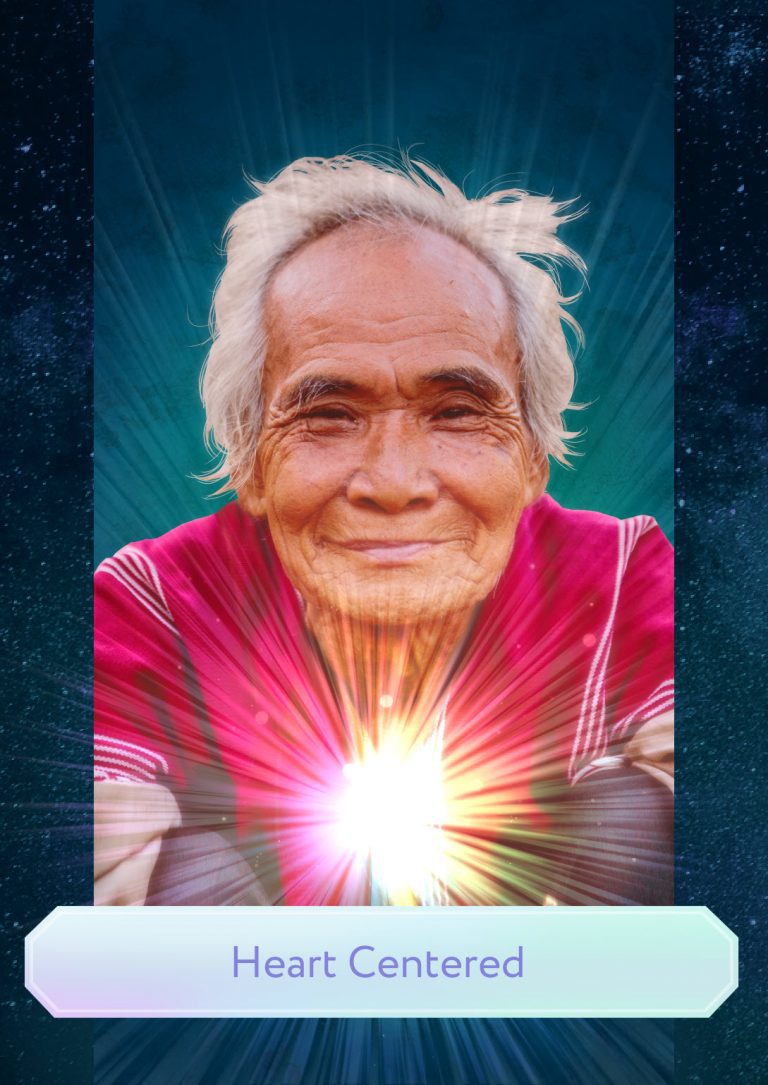 The wise elder beams kindness and compassion for all through eyes that have seen a lifetime of happiness and sorrow. Radiant wisdom, intuitive knowing, and joyful loving energy infuse heartlight into the elder's vision and contribution. The Universe shines unconditional love through the human heart, blazing a path of bliss.




Love is the natural condition of your heart and can be expressed through your wisdom, compassion, and capacity to forgive. Feel your heartlight shine, imbuing everything you are and everything you do with pure, immutable joy. You are a blessing to yourself, others, and our world. Selecting this card is an invitation to sense and share the warmth and kindness of your own loving presence.




The power of love which resides within me can be shared with others. As I look through the eyes of my heart, I see things most clearly. Heart wisdom guides my choices. Heart Centered is now activated.
CHALLENGE – RECOGNIZING OPPORTUNITY
Tune into the topic you desire guidance about, click to shuffle and select your cards. From your insights, create a plan of action to resolve the issue.
Card 1: Represents the challenge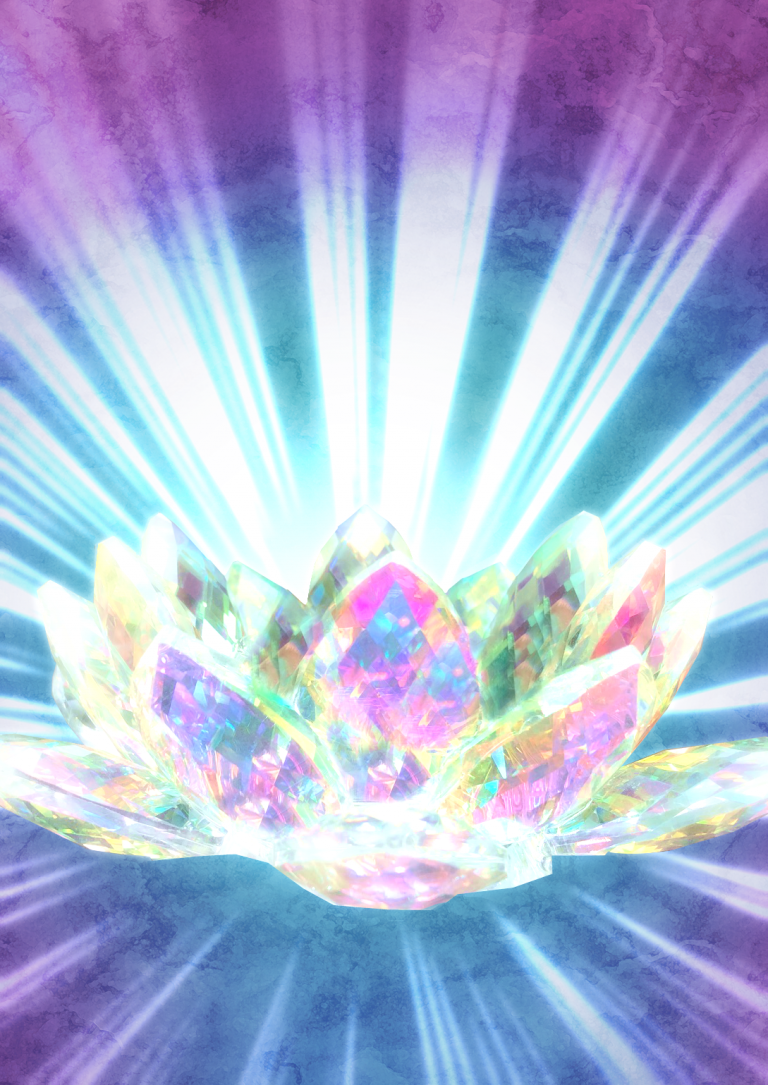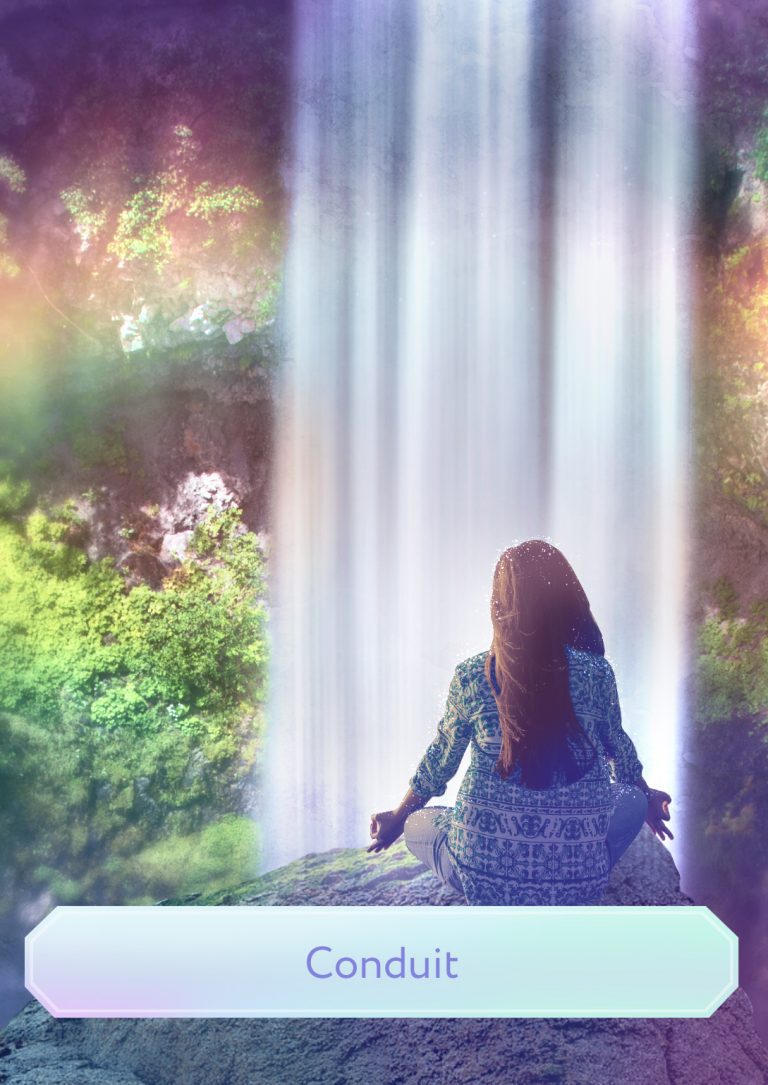 The woman sits on the earth before the waterfall of light, arms wide open to receive the rainbow blessing created as light and mist join. She bathes in the pure white light washing through her. She recognizes her body and mind as a conduit for the light of consciousness to shine into the world.




Choosing this card is an invitation to realign with the pure light of consciousness. Open your body and mind to receive a bright flow of inspired energy from above, down through your body, and into the earth. As an open conduit, you are able to conduct higher frequencies of love, wisdom, and healing in the direction of your choosing. Take a moment now to realign and open yourself as a conscious conduit.




I choose to be a living conduit for the light of higher consciousness to illuminate my questions about current life circumstances with Soul guidance. I am an open conduit for the light of love, wisdom, and discernment to flow through. Conduit is now activated.
Card 2: Represents the opportunity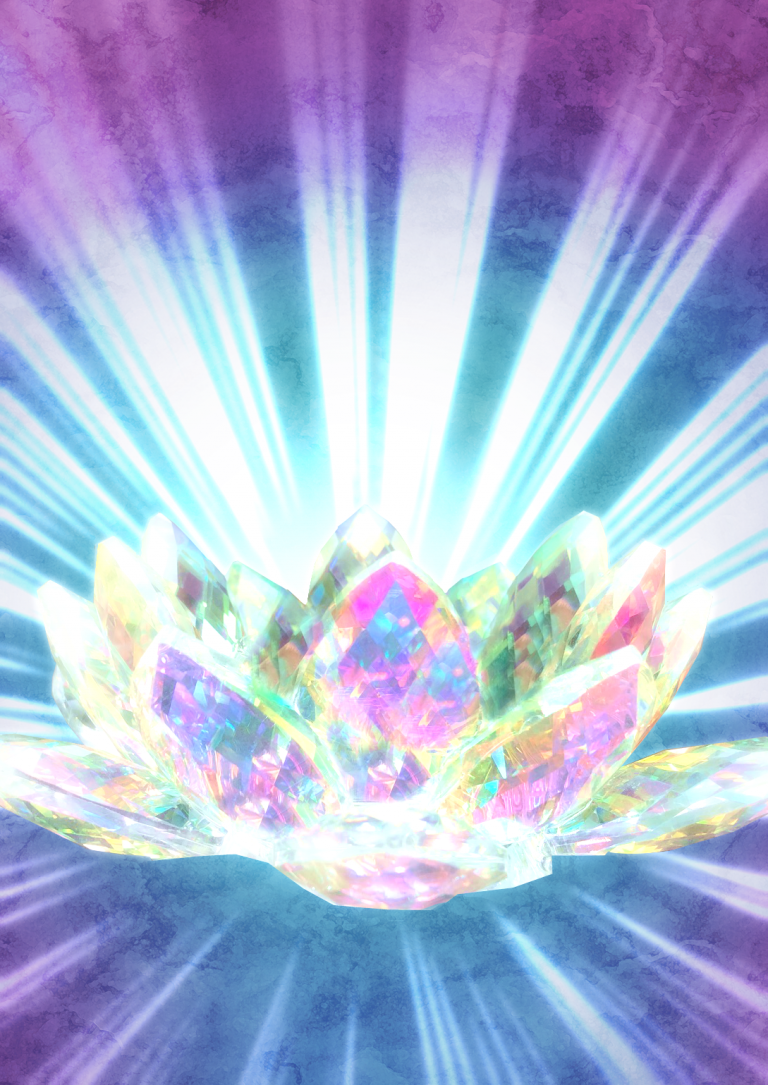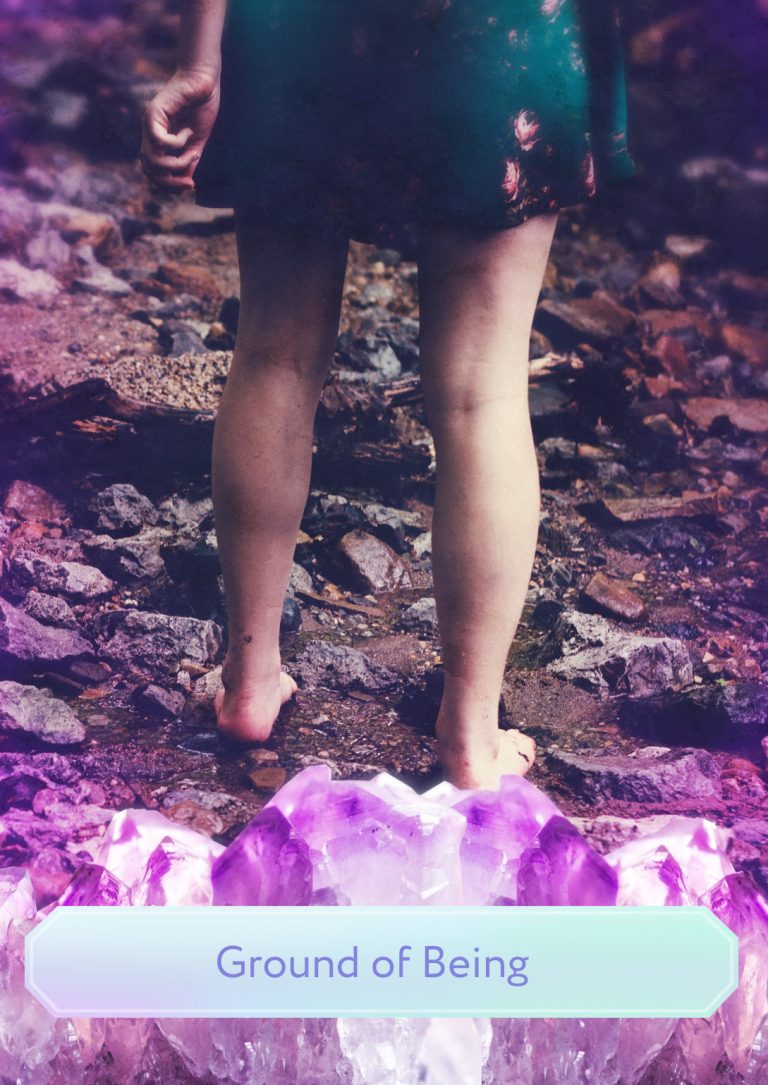 The human being in this card image stands firm, bare feet touching the soil, representing conscious connection with the living earth and all creation. Grounding, in the spiritual sense, refers to centering the light of awareness in your body, and in turn, connecting it with Mother Earth. The amethyst gem in the foreground represents the beauty of soul embodiment and our ability to practice intentional grounding.




Intentional grounding is the foundation of your alignment practice and fundamental well-being. Selecting this card is an invitation to ground your human operating system. Grounding techniques can be tools to help you bring your focus into the moment where you have power to access guidance, healing, or to manifest an intention.




I am grateful for the ability to align body, mind, heart, and soul in the nourishing and stabilizing Ground of Being. As I focus attention into this moment, increase body awareness, and consciously connect with the living earth, I am strengthened and empowered. Ground of Being is now activated.
Card 3: Represents transformation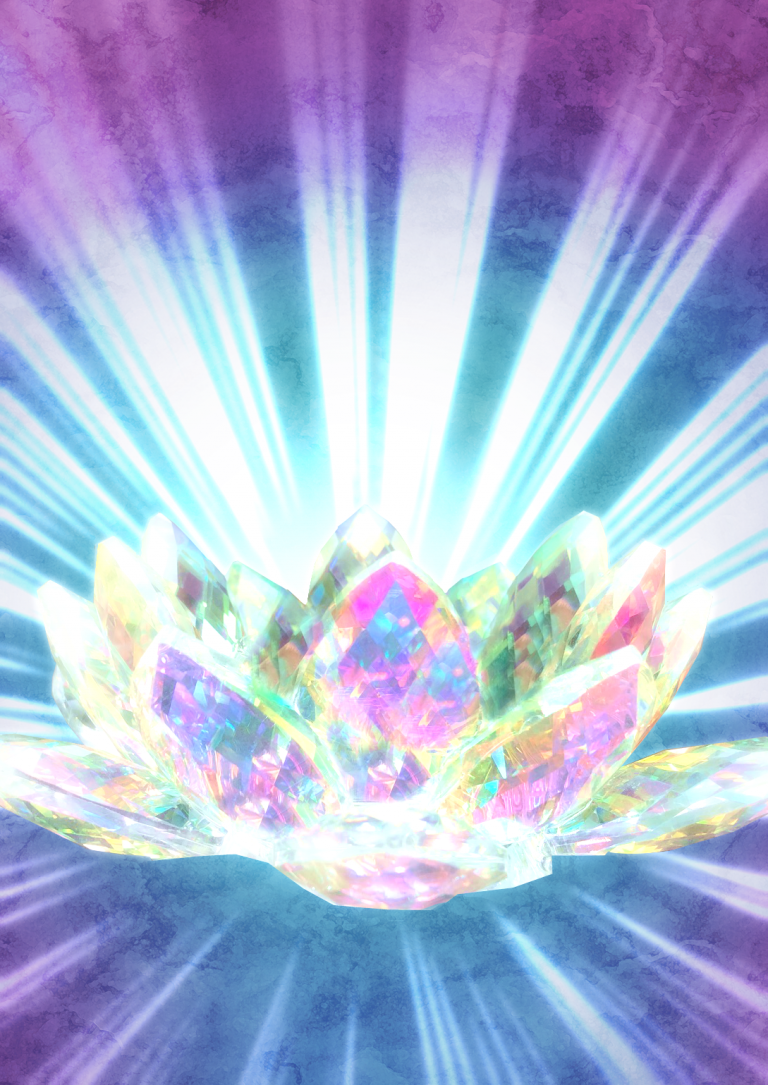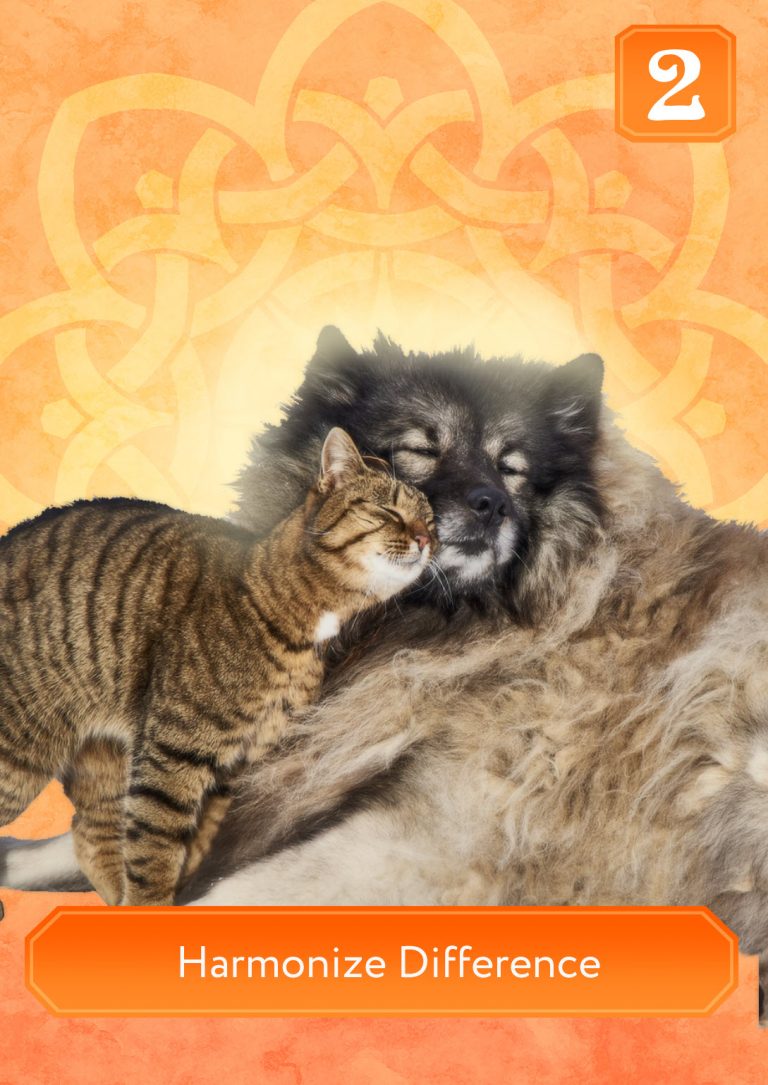 Even with obvious differences, a dog and cat can be great friends! When relating peacefully through the common ground of shared instincts, they symbolize our human potential to respect and celebrate diversity. The celtic knot is composed of strands of rope woven into harmonious patterns. This represents peace-making skills needed to untangle knots of conflict and discord in order to create something even more beautiful.


Tune In. Prioritize your own harmony! Navigate and coordinate many different, even conflicting issues into coherent wholeness by honoring differences through finding the common ground. Diplomatic communication skills and the ability to hold multiple perspectives will help you be the harmony you want to see in any situation. Remember, your own harmony is essential!


I am a harmony lover. I honor myself and humanity through sensitivity to my feelings and needs. I create and protect harmony for all by maintaining respectful boundaries. Harmonize Difference is now activated!!!