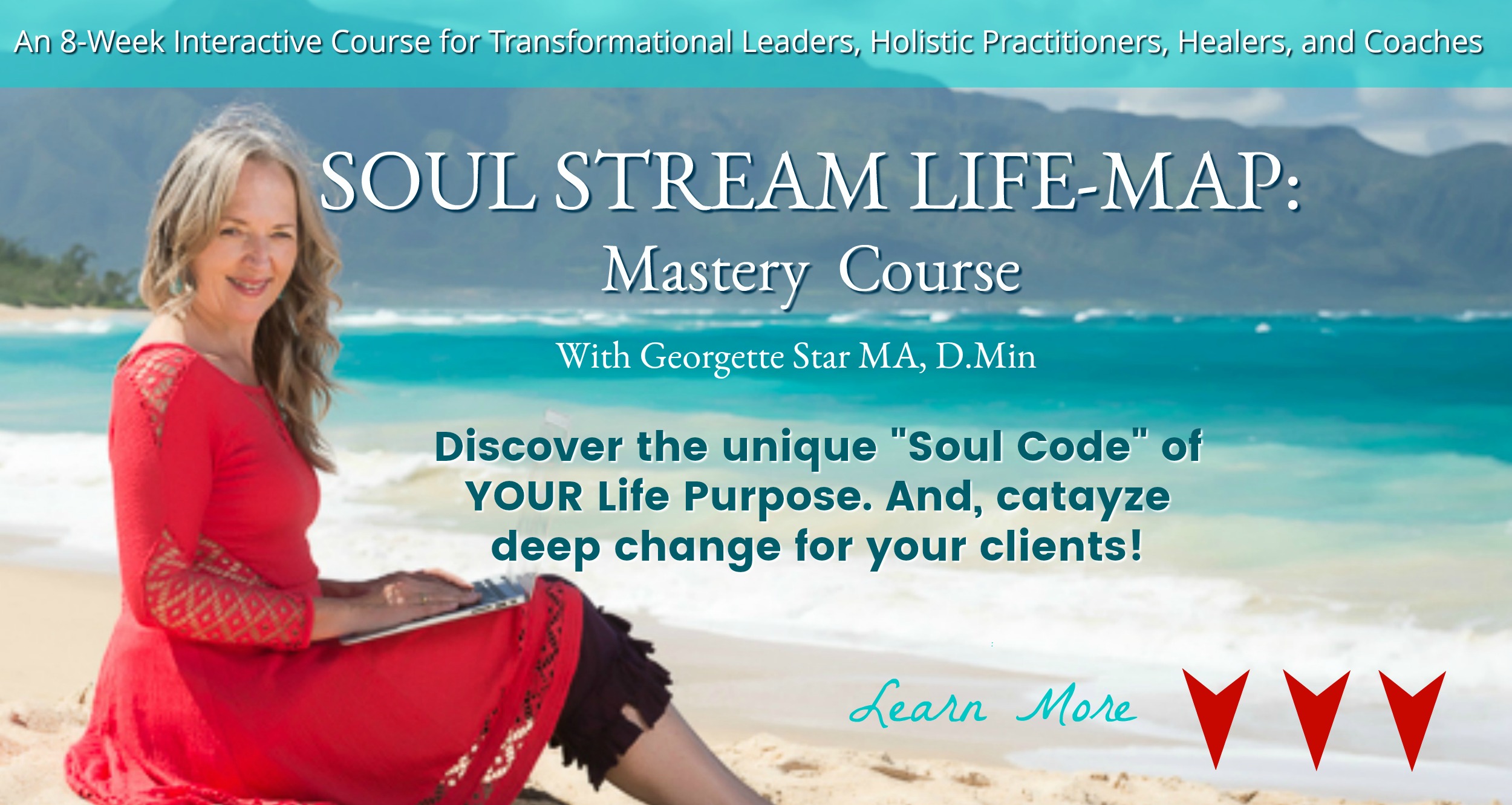 Hello and thank you for your payment! 
I'm so excited you've chosen to join me for the SOUL STREAM Life Map & Mastery learning adventure.
Click here to fill out our registration form. I'll need this information to prepare something just for you. Add jot form link
Look to your email inbox ADD DATE for instructions on how to prepare for the course start up.
See you soon!!!
Georgette Star MA, D.Min