[text_block style="style_1.png" align="center" font_size="30″ font_style="bold" font_color="%23cc0000″ bottom_padding="0″ bottom_margin="10″]Course Payment Information Coming Soon![/text_block]
[text_block style="style_1.png" align="left" font_size="20″]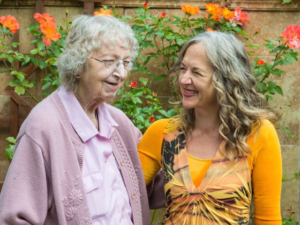 For over three decades, Georgette Star, MA, D.Min, principal founder of the Life Blessing Institute (LBI),
has worked as a coach and mentor using the SOUL STREAM METHOD as the foundation for her work. LBI is a learning community dedicated to empower women, men, and youth on the "Path of Awakening" to create fulfilling purpose-driven lives and contribute to the creation of a better world through the actualization of their unique "Soul Code". As a "SOUL STREAM METHOD Coach and Trainer" Georgette guides her clients and students to discover the "Soul Code" that can be found in their Life-Maps. This System illuminates an individual's birth template and has roots in "ancient sciences" including Numerology.
Georgette learned this System from her own beautiful mother, and is a third-generation practitioner of this methodology.
LBI has offered a variety of educational programs for both youth and adults. These include the youth empowerment programs: MAIDEN SPIRIT, PEACE-WARRIORS, and BEAUTIFUL YOU: From Girl to Woman, as well as the on-line Summits, "Radiant Moms' & Girls Revolution", "Every Woman's Mystical Treasure Chest", and "COACHING MASTERY MAGIC World Summit".
Georgette's current Life Purpose focus is to teach transformational leaders in the coach and healing professions to work with clients using her proven, spiritually based SOUL STREAM Method
[/text_block]
[text_block style="style_1.png" align="center" font_size="40″ font_style="bold" font_color="%232B8495″ bottom_padding="0″ bottom_margin="10″]More Reflections From Course Participants…[/text_block]